21 Types of Content Marketing For Your Web Content Marketing in 2018
Content Marketing Meaning:
Before we start talking about 'Types of Content Marketing' you could create for your Web Content Marketing Strategy in 2018, let's define and agree on 'what' Content Marketing actually is.
There can be different definitions of 'Content Marketing' but generally it boils down to providing your target audience with relevant and valuable content which is offered with a frequency and via those channels (e.g. blog posts, eBooks, Video Channel, eMails, etc…) that suits your audience and your overall Content Marketing Strategy.
Through this stream of 'relevant quality content', you build a strong long-term relationship with your audience.
Your audience benefits from your content and you gain your audience's trust and loyalty.
The result of this well-deserved trust and loyalty is that your audience will prefer to purchase a product from you or based on your recommendation instead of purchasing elsewhere.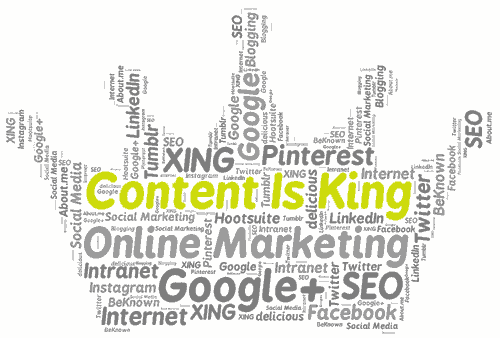 With that in mind, we can now proceed with a list of Types of Content Marketing. Which type and how many types you should adopt depends on the specifics of your business and target audience.
Don't worry, this is only one of the articles DigitalMarketerSteps will publish about Content Marketing. We will be covering each 'specific type of content' within following posts.
Bookmark this site and follow us on Twitter, Instagram and Google+ to receive heads up when our new articles go live.
Types of Content Marketing
Video 
Consumption of Video Content has been and still is on the increase, no signs of slow-downs. This is true not only for the most popular video content platforms (e.g. YouTube) indeed Videos and Live Videos have increased in popularity on a variety of platforms including Instagram and Facebook.
According to Cisco's Visual Networking Index, by 2019 80% of internet traffic could be made of video traffic.
Live Video (Live Streaming) adds a further level of excitement and interaction. Live interviews, live coverage of events, etc… with the audience being able to watch and participate from their home computers or on the move via mobile devices.
After the live event is over you can make the video of the event available On Demand.
On-Demand Video is a very effective way to offer easy to follow content which keeps your audience glued to your pages.
Video Courses
Video Reviews
Video Tutorials
and more… like unboxing, tests, presentations, walkthroughs…
A Video is more engaging and immediate than plain text, in most cases, audiences prefer to watch a video about 'your-topic' instead of reading about it.
Remember, content has to offer something of value to your specific audience and this is also true for video content. A short video showing nothing more than the name of a product and copycat text-sentences will make you appear like one of the many bad online marketers which are not worth following.
Webinars
See 'Webinar' in our Digital Marketing Glossary page
Webinars work well as a lead generation tool or to sell a product/service straight from the webinar. You can offer special attendee-only discounts for example.
You can use a Webinar to offer specialised content, demonstrations, Q&A, course lessons and more. Often, webinars are used (adding value to a product/service offer) to deliver exclusive, live and interactive training to new customers. Prospects may be more willing to try a new product if the offer includes live training which will help them with making the most of your products.
Social Media and Social Networks Posts

Common platforms are Facebook, Twitter, Instagram, LinkedIn, Snapchat, Pinterest, Google+, LinkedIn
You do not need to use all of them for your business, simply choose the ones that fit your content marketing strategy, the ones your target audience uses.
A Tweet or an Instagram Post can be a really immediate way to make your audience aware of an update, a new product, a special offer, publication of free to access valuable content (video, blog post, article, etc…).
Also, an effective way to present your audience with Polls, Contests, Quizzes and other interactive content.
Blogging
A low-cost way to offer quality content is Blog Posts. Consistent blogging of quality posts can help generate and sustain good traffic to your site. Blog posts are SEO friendly and can easily be updated if and when required.
You can enable comments on your blog posts creating the opportunity for discussions and the opportunity for you to answer your audience's questions.
Blog posts are also a great place for a CTA (Call To Action). For example, Opt-In form, register email to receive the latest research data or tutorial or free trial, etc…
A blog post can also be a great place to link to your other content and make people aware of the related valuable information they can find elsewhere on your site or social media channels.
Blogging quality content will reinforce and expand your own web property. Never forget you do not 'own' your social media channels but you do own your domain name where your blog posts are. Any of 'your' social media accounts (Facebook, Instagram and even YouTube or Google Plus) can be shut down, suspended or limited by the platform holders for a variety of reasons (violation of terms of services, just or made up complaints from the audience or from your competitors, etc…)
Some of your content-marketing blog posts can be very opinionated and this can incentivize discussions (comments) which will translate into higher engagement.
Reviews
Real and honest reviews of products, services, software and books can constitute great content for your audience and show your audience you posses knowledge on those topics.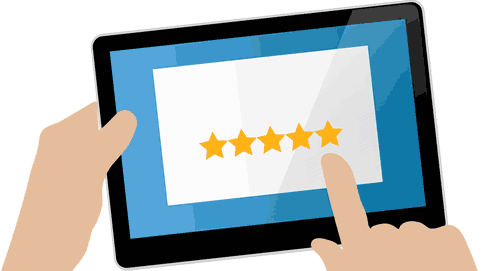 You can share your informed opinion and you can recommend (or not) a product or service based on your experience with it.
It can also be very effective and helpful for your audience if your review is supplemented with a Video showing the product in action or examples of the use of a specific service. You can check out some of our reviews in the Digital Marketing Reviews section of this site.
Lists 
In this case, we are talking about content presenting 'a number' of possible solutions to a problem. It could be something like 10 Best Lead Generation Tools For Small Businesses or 7 Easy Ways To Rank Higher In Search Engines.
The content you are reading right now is also a List type: "21 Types of Digital Marketing Content for Web Marketing Content in 2018".
Podcast 
A podcast can be pre-recorded or live. Of course, you can upload your live podcast for later download.
They are still a very good way to 'talk' to your audience, let your personality shine and create a weekly or monthly appointment with your audience.
Podcasts can be based on Q&A, interviews, research reports, training, rants… anything that suits your digital marketing strategy and is of benefit to your audience.
You can support your podcast with blog posts before and after the podcast.
iTunes is a popular platform for Podcasts and you can find the Apple iTunes overview guide here.
Interviews
Interview content (you interview an authority figure in your field) can be served to your audience as an article, podcast or a video. It can even be a 'live interview' be that as a live podcast or live video.
Your interview will create unique content and you may even engage your audience prior to your interview and collect their questions for your guest.
Additionally, a transcript of the interview (if it originally was a podcast or a video) represents valuable written content for your site.
Practical and Actionable Content
This classification is generic and indeed it includes a variety of content types ranging from short content to long-form content.
Practical and Actionable content like guides, tutorials, checklists, templates etc will also constitute good shareable content and can help generate backlinks. They are also good lead magnets.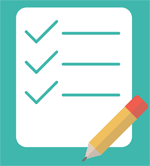 Guides – How To – Tutorials – Slideshows
Show your audience how to do something they want to do but they don't know how.
The use of images and videos will help to make this type of content easier to understand, follow and learn from… which in turn makes the content more valuable.
Depending on the subject, especially 'guides' can be 'long-form content', much longer than your average blog post. You can also offer the guide as a PDF download in exchange for your visitor email address.
This 'instructional' type of content will help to spread the message that 'you know stuff' about your topic.
Templates
If relevant to your audience you can provide them with useful templates to speed up their work.
Templates can be useful in a variety of formats
Graphic Templates like social media image sizes
Infographic Templates
Ad Templates specific for individual advertising platforms
Articles Templates with breakdowns of must-have sections
Data collection and Analysis templates, e.g. to collect and analyse traffic data
and more… you can have templates for anything really.
Checklists
A good checklist can be a great tool to speed up task completion and make sure no step is missed.
Checklists can also be specific to a sequence of steps required to make sure your customer makes the best use of your product.
Tip Sheets
A short list of tips, shortcuts, tweaks focused on one specific subject, goal, software feature, etc…
Resource Link Pages
You can provide your audience with a selection of hand-picked links to resources relevant to a specific topic.
You can tell your audience you will keep the list updated and suggest them to check back for changes.
You can email your subscribers to alert them to changes and updates to your resource content.
Your audience could benefit from your brief introduction and opinion on each link. Simply write what the linked content offers, why it was picked, you could extend your description adding how that resource is best used and when to use it.
Case Studies
These are success stories.
It can be your own success story showing how you used your own expertise and products to resolve a problem and achieve a specific result. This will promote your expertise as a service and your products your audience could buy to emulate your success.
It can be your customers' success stories again promoting successful use of your products and services.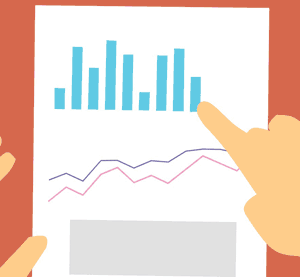 Case studies have to show how a problem was solved (challenge, solution step-by-step, results). The reader should end up with having learned something from it and a 'step by step solution' to resolve that same problem.
Don't make the Case Study sound too much like a marketing brochure. The solution to the problem will sell your services and products.
Good Case Studies will constitute good shareable content and good content worth linking to (backlinks).
Case Studies can be presented as a long-form article, a slideshow or in a Live Webinar or as a Video presentation.
White Papers
White papers will help your audience understand a problem, take an informed decision or solve the issue based on the technical information illustrated in your white paper.
Good White Papers can be good shareable content or content that generates backlinks.
White papers are in long form, generally longer than Case Studies, and include support charts and illustration.
White papers are presented with a serious and professional tone.
Data/Research Reports
Analysing data relevant to your field may already be one of your current tasks. If your audience can benefit from your research data and findings they will thank you for it. This will help build your professional image.
This type of content will help your audience understand that what you say, what you teach, your services and products are developed and tuned based on real data which is 'why' your products work in real scenarios resolving real issues.
This content-type will also help to generate backlinks and constitute good sharable content.
Courses 
Courses can be offered as paid or free content. Often free courses are introductory level courses while more advanced courses are paid courses.
Courses can be delivered as eBooks, Videos, Email Series, Membership Content, One to One distant learning and other variations.
It takes time to create good quality courses and they need to be kept up to date.
For the delivery of your courses, you can also consider using third-party platforms like udemy, skilshare and others.
EBooks
eBooks can be offered as free lead magnets or as paid products.
Good eBooks take time to write but you could hire writers to do it for you.
If you want your reader to be back for more or to convert into paying customers or to buy more of your products as returning customers, make sure your eBooks offer real and useful content.
If your eBook is nothing more than a long sales pitch you will achieve nothing more than losing your audience.
Infographics
Infographics are a great way to present meaningful information in a more visual way.
It has been a successful format because it delivers key information in a contained space, easy to assimilate and also easy to share (go viral).
The format type and size also makes this content popular on social platforms like Pinterest.
You can use Infographics to present different types of information, from research results to step-by-step quick guides.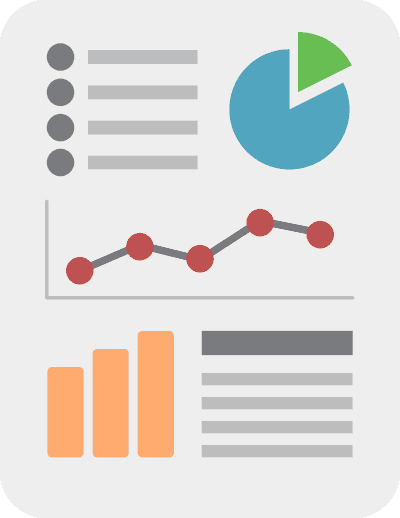 It can be about financial topics or chord-progressions for songs and anything in between.
Infographics can be expensive to produce (pay a good designer for it) but you could look for templates and attempt creating some simple version of infographics yourself.
Infographics have been around for a while, they are not a novelty anymore. You need to have great up to date content plus a well-designed visual component if you want to stand out.
Images
Images always do a great job of
breaking up walls of text
add immediate information visually
reinforce the content of a blog post
Images are particularly useful in content like tutorials, how to guides, etc…
They also are easy content to share on your social media accounts. If the image is in turn shared by your audience and if the image contains your business logo or image/name of your product it can help with generating traffic to your site and improving brand awareness.
Interactive Content
It is always good to engage your audience and why not do it with this type of content
Quizzes
Polls
Contests
Games
It can be just for discussion or to gather opinions and feedback (Polls) or it can include rewards like free access to paid products, free months of access to your paid monthly services and so on.
Games are more expensive to produce but can go viral.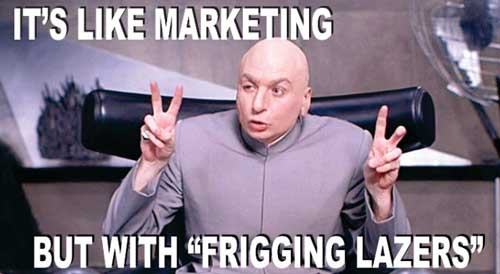 Easy to create with basic image editing skills or simply use online meme generators like MemeGenerator and QuickMeme
There is always space for some humour in any sector but do not post too many of them unless your niche is related to humour, jokes, etc…
Memes tend to spread much easier in image-based social media places like Instagram, Pinterest, Tumblr, etc…
Inspirational Quote
Popular on some social platforms like Instagram, Pinterest, etc… even Facebook, places where short messages or images with text are easily consumed and shared.
As per images if you have the opportunity to add your logo or URL you can see traffic benefits from this type of content.
EMails
Content delivered via emails can be very effective for a variety of goals.

You can deliver
free course chapters
quick alerts relevant to your sector
make your subscribers aware of a new useful article, product, tutorials, etc… available on your site
ask questions and feedback
deliver polls and quizzes
share useful content created by others
.. the list goes on…
If you consider you can segment your email list into highly targeted sublists you can see how you can achieve high open rate, clicks, other actions.
I hope you find this list useful and additional posts looking deeper into each individual type of content marketing will be published soon. Check back for updates and follow us on Twitter: DMarketerSteps and Google+: Digital Marketer Steps to not miss updates, tips and more.
Comments Below
Which Type of Content Marketing are you currently using?
Which type do you find most effective specifically for your business?
Which Type of Content Marketing do you enjoy creating?